BEST PLACE, BEST MENTOR, READY TO PUT A SMILE ON
EVERYONE'S FACE AND HAPPY TO CATER TO YOUR EXACT NEEDS

The Science of Luxurious Skin
We believe that every skin should be seen and celebrated. That's why all of our products were specifically developed to suit every skin type, regardless of texture or tone.
Learn More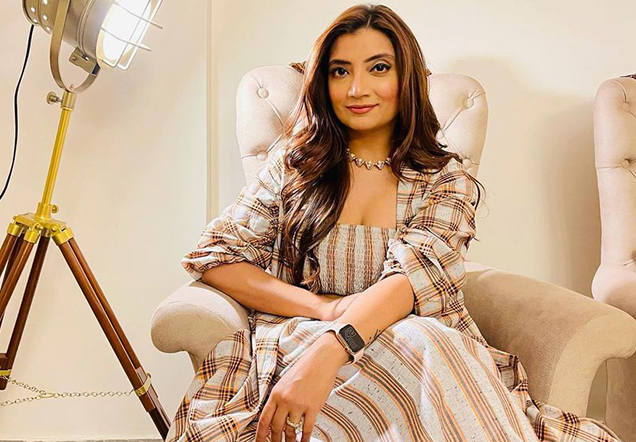 Customer Reviews
I really had a veryy good experience with MK…
From my hairstyle to my makeup it was all very good… mehak mam is really sweet.. & she is opposite to wht people says about her out of their jealousy..
They pamper there customers alot .
My mother's makeup was also very good by her team.. & they guys made my day.. thanks mk and team
Sujata Gupta
Mehakkawatra is the best academy to become a professional artist.They provide best service to every client.Moreover,staff is very friendly,give proper details about products so that client could easily tackle with any hair problem.
savi 17
Hello everyone , I'm so happy I chose mk mam and I got personally ready from her for both my days and yes u love it so much and I highly recommend to all . and Everytime it's my different eyes makeup and hairstyle and I love it so much and she entertained me alot like feed me with apple , makhanas, etc and we had so much fun playing my favorite songs , thanks Mehak di for helping me so much and calming me down , thanks once again lots of love ,,♥️
Sonali Gupta
From start till now,50 days was wonderful
My experiences with mehakkwatra accedamy it's staff so cooperative n specialy Mehak kwatra mam she is so nice ,cutie pie,n overall honestly I m sharing my experiences with all guys if u want to become a successful makeup artist so join this accedamy becouse Mehak mam took the classes personally,she shared all her experiences with us n about her journey with makeup.
Life k a yeh part mujhe sab se acha or memorable rahega
Love u so much mam 💞 may u live a long n healthy life ahead
Create more more artists
Preeti Sehgal
I joined mehak kawatra 3 days self makeup course.It was an amazing experience. All the tips given by mr kawatra are very usefull and easy specially related to eyes includes movement of brushes application of right colour.All the queries was anwered by ms anika(senior makeup artist) very patiently. Techniques and methods taught by ms anika was very usefull.
What can i say about mehak kawatra.. she is gem of a person and Sweetest lady.
Definetely going recommend for all makeovers for yourself and makeup learning classes..♥️
Tania Singh
Booked my bridal and reception makeup from mk studio because of full booking I didn't get my bridal from Mehak mam then i got senior artist for my bridal and reception from Mehak mam . Got lots of compliments and everyone liked my makeup. Its very shuttle and classic. Recommend to everyone they are very humble & nice . Very friendly environment and they are very positive
Preksha Gupta
Mehak kawatra academy is the perfect place to become a professional makeup artist.Mehak mam is very professional about her work & full of knowledge. Mehak mam is such a wonderful mentor.she is amazing and loving person.
Vandana Syal
I was really scared of getting my makeup done from the studio as i am new to the city. One of my cousin suggested me this place and i am fully satisfied by the makeup done by the staff. Would recommend this place to everyone.
One can choose this studio for makeover without thinking twice❤️😊
Aashita Saini
I have got my party makeovers done from MK and I loved it so much especially she is very down to earth and humble and sweet makeup artist i have ever met ! Love the experience and recommend her to all and she has very good knowledge about makeup & hair & she would give u exactly what u were looking for !
Thanks MK and would love to come to you again💕
Sugandha Pugla
AMAZING SERVICE by MK & team MK! I got 3 party makeups on 3 consecutive days and each day was a new look with outstanding makeup and hair. I highly recommend MK and would suggest this to everyone!! Wonderful and caring MK and team who made me feel special and beautiful.
Anjuman Arora
Mehakkawatra academy is the perfect place to become a professional make up artist. Moreover Mehak ma'am has been the most incredible as well as an entertaining mentor but not to forget she is very professional about her work and make up skills and she won't miss a change to rectify the mistakes.
She taught us all the International products knowledge, techniques & skills to become professional MUA. Her personal presence & mentor ship has helped me become confident and her hard working nature is an inspiration.
I am blessed to have a mentor like her♥️.
Sohni Kaur
Thank you for inspiring and shaping our future and making lessons fun. I feel so truly lucky to have a teacher who shows all of the care, understanding, and patience that you do. Your passion for makeup and teaching us all little details and your dedication to your students is obvious is everything you do. Thank you for everything. Love you MEHAK MAM.❤️
Trisha tandonn
Thank you Mehak for doing such an amazing job for my wedding reception! I absolutely loved my look. You really have magic in your hands. You delivered exactly the same as what I wanted for the POS makeup and hairstyle but also added your own little touches which made the look so perfect. I am still getting compliments from family and friends. It was difficult for me coming from Canada to find a makeup artist I can trust. But I am so glad I found you! Thank you once again.
Harp Solanki
Mehak kawatra you did such a stunning job on Charu, She looked ravishing. Not that she isn't beautiful without make up but the idea is to enhance the features and to not go overboard which is what you stuck to. Chic and subtle. Will definitely see you the next time I visit Ludhiana. Lots of love and luck to you.
Sargun Mehta Bollywood Actress

Share Your Love for 𝐌𝐄𝐇𝐀𝐊 𝐊𝐀𝐖𝐀𝐓𝐑𝐀
@mehakkawatraacademy @mkhairstudio @mehbacosmetics
This error message is only visible to WordPress admins
Error: API requests are being delayed for this account. New posts will not be retrieved.
Log in as an administrator and view the Instagram Feed settings page for more details.